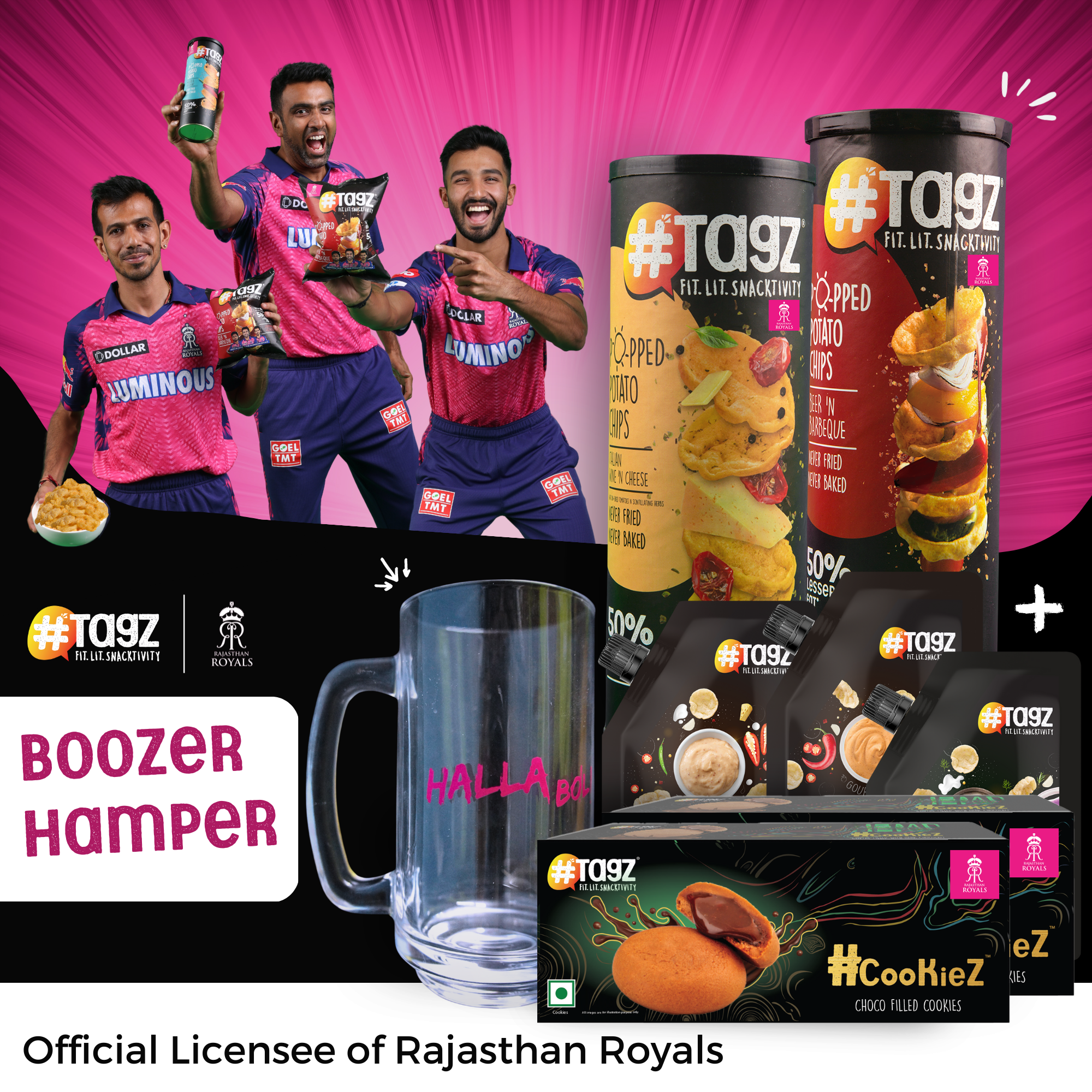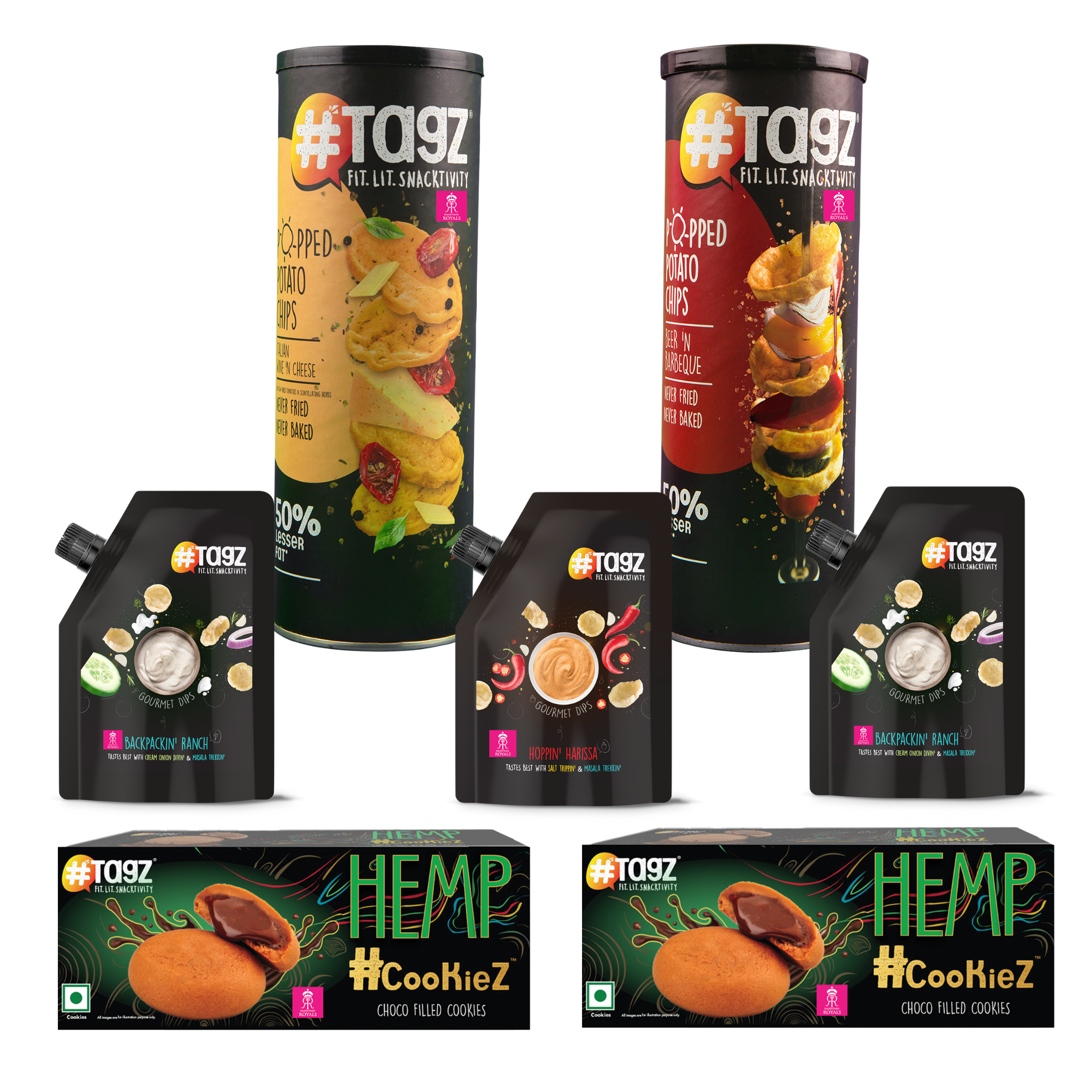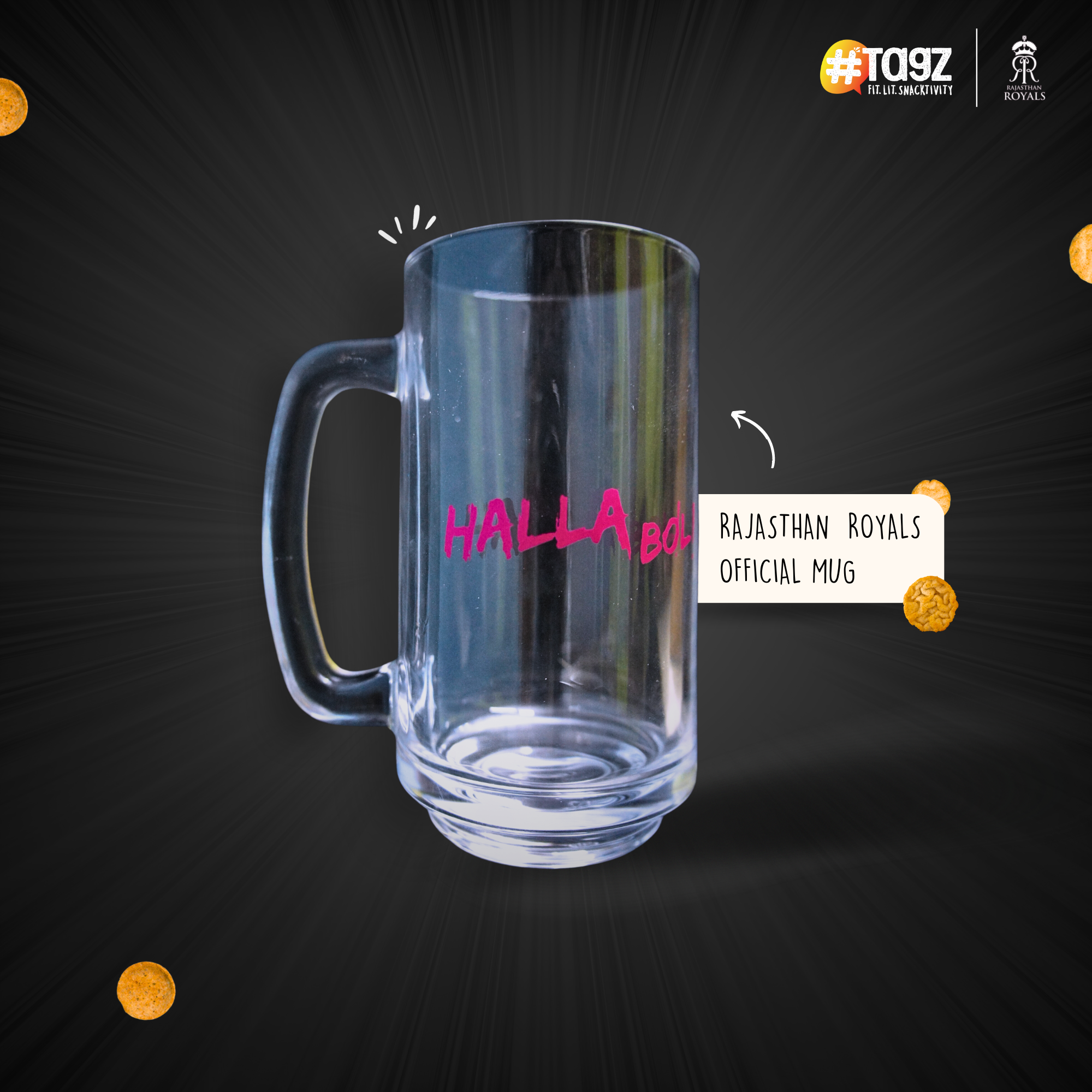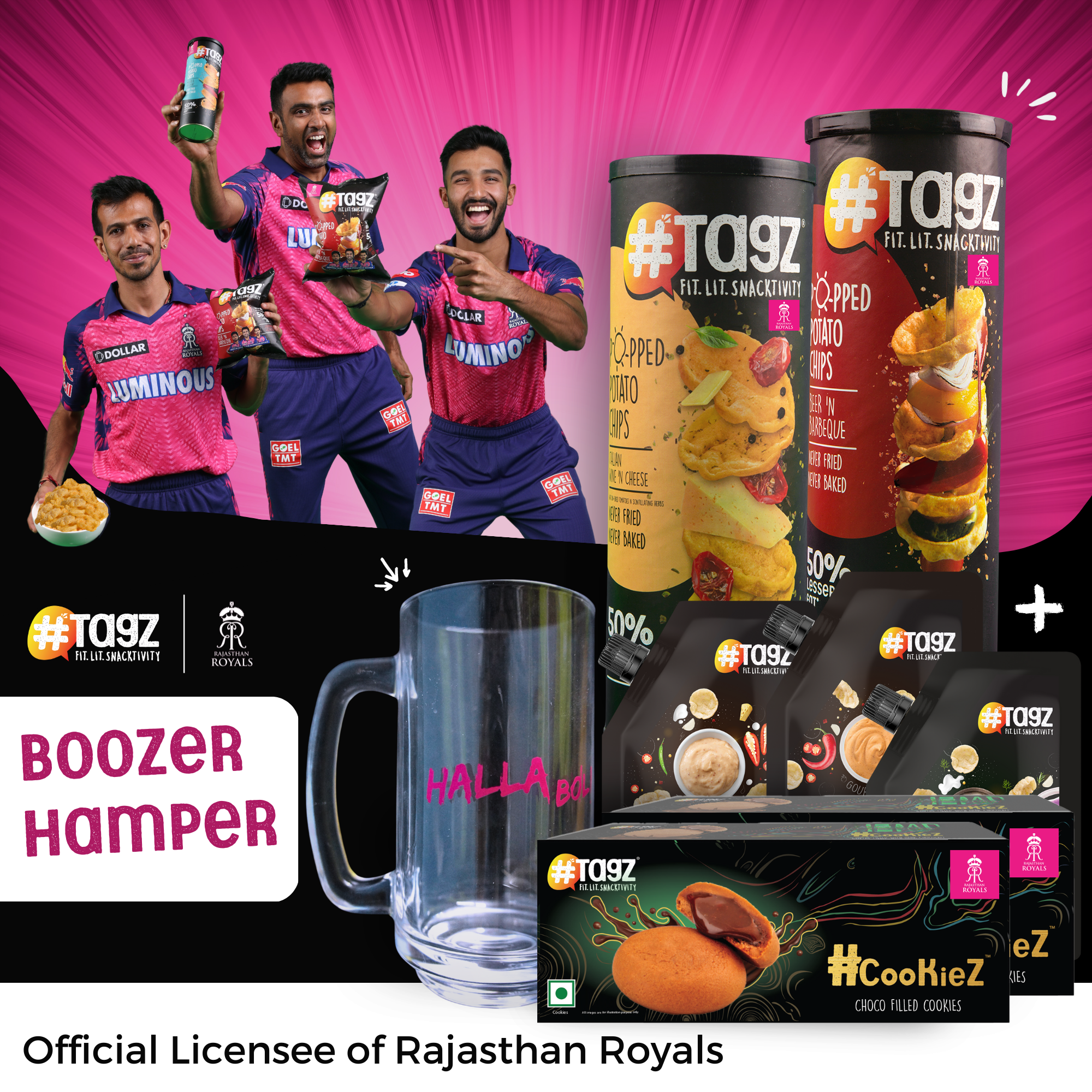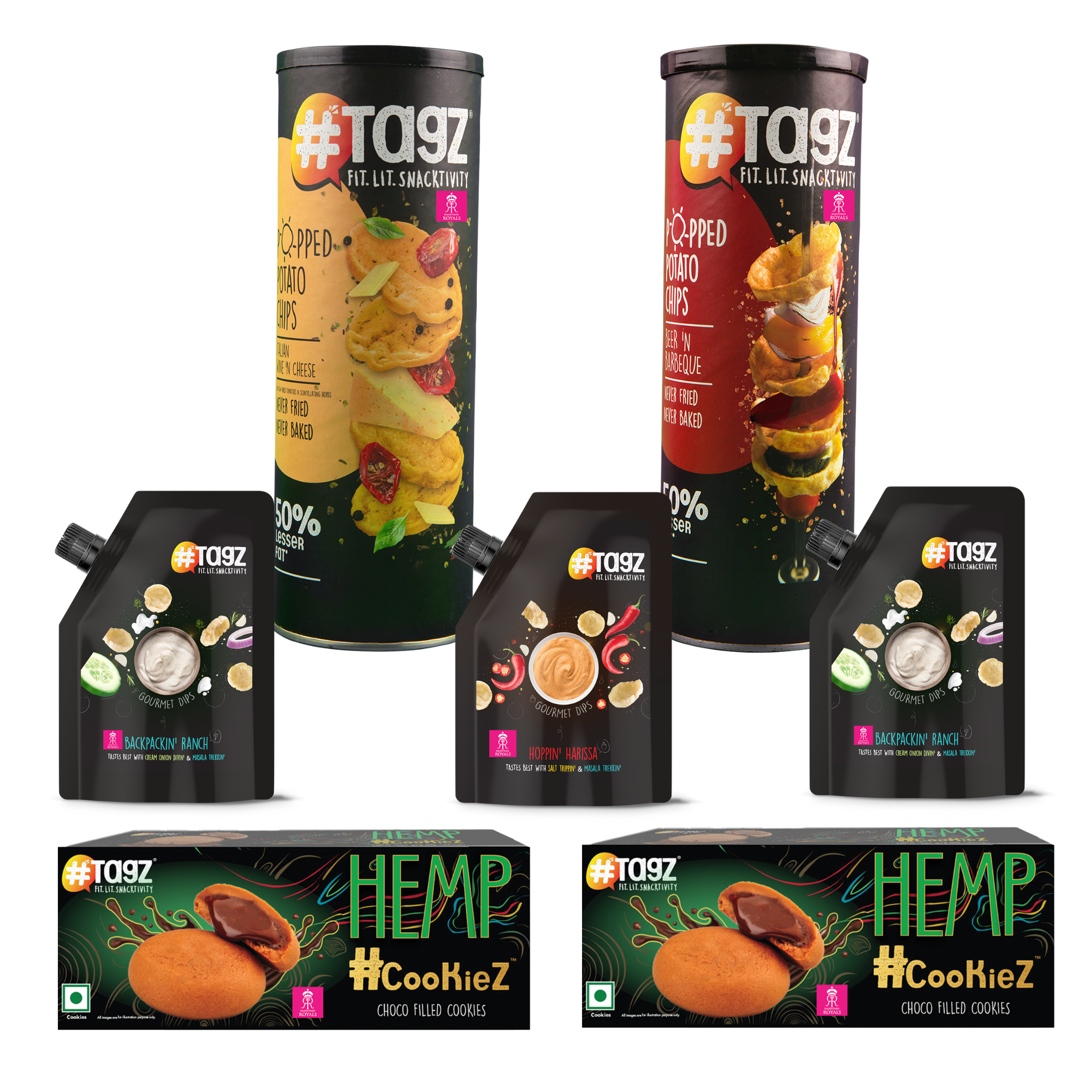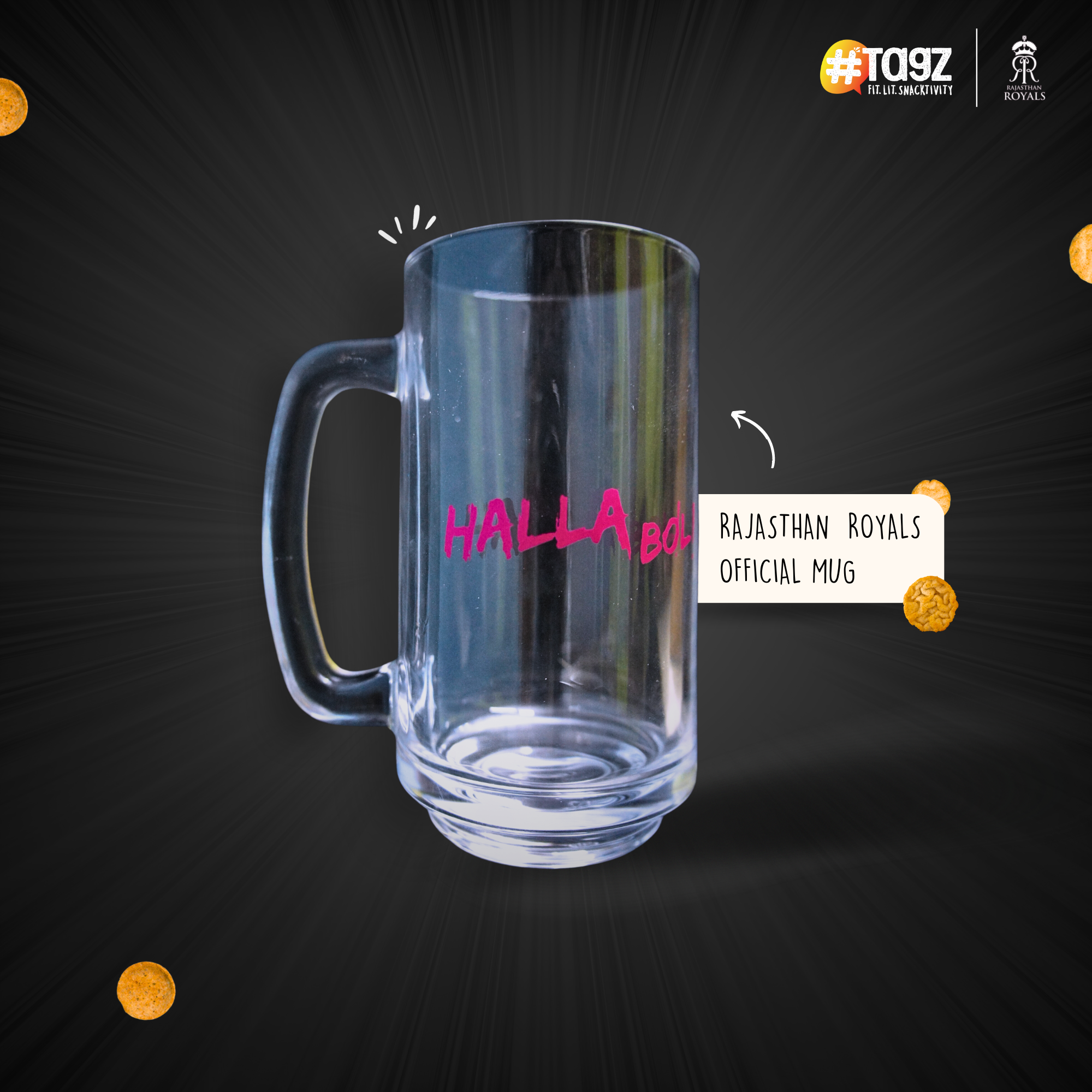 TagZ X RR FITTEST BOOZER HAMPER
TagZXRR
Introducing the fittest Boozer hamper for Rajasthan Royals fans! Get ready to cheer on your favorite team in style with the TagZfoods curated hamper and a custom Halla Bol Beer Mug!
Inside this special package, you'll find 
Tagz Popped Potato Chips - BBQ TREKKIN CAN X 1
Tagz Popped Potato Chips - Italian cheese' Can X 1
Tagz #CooKieZ - Centre Filled With Dark Chocolate X 2
Tagz Dips Jivin Chipotle / Backpackin' Ranch/ Harissa  X 1 Each
Beer mug X 1
Don't miss out on this limited edition hamper, brought to you by TagZfoods, the official licensee of the Rajasthan Royals for the 2023 season! Order now and get ready to cheer on your team in style!
The solution to the perfect IPL 2023 snacking.
#50%LessFat #PoppedPotatoChips #NeverFriedNeverBaked #NoArtificialFlavors #NoArtificialColors #NoPreservatives #NoTransFat #NoCholesterol #NoPalmOil #NoGluten