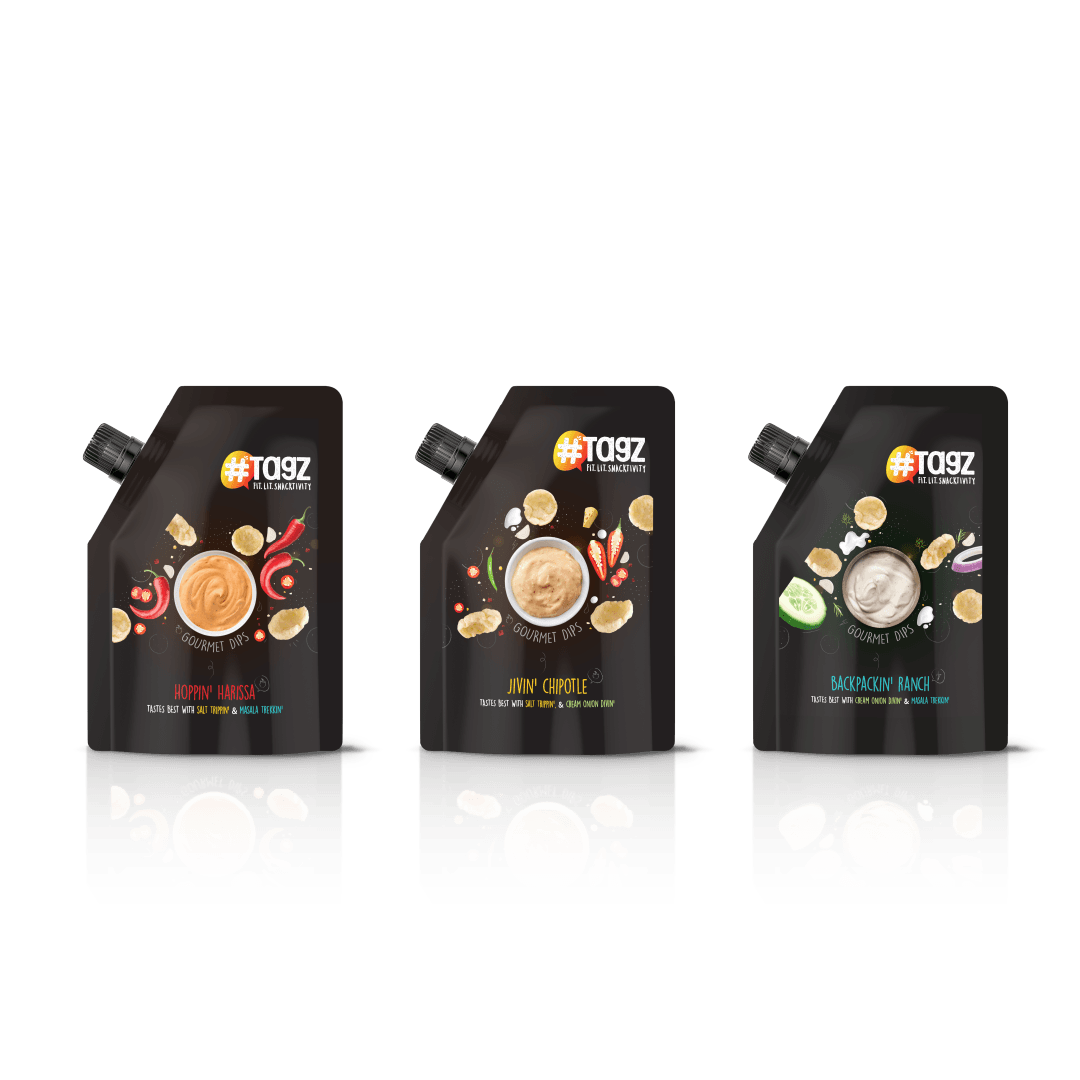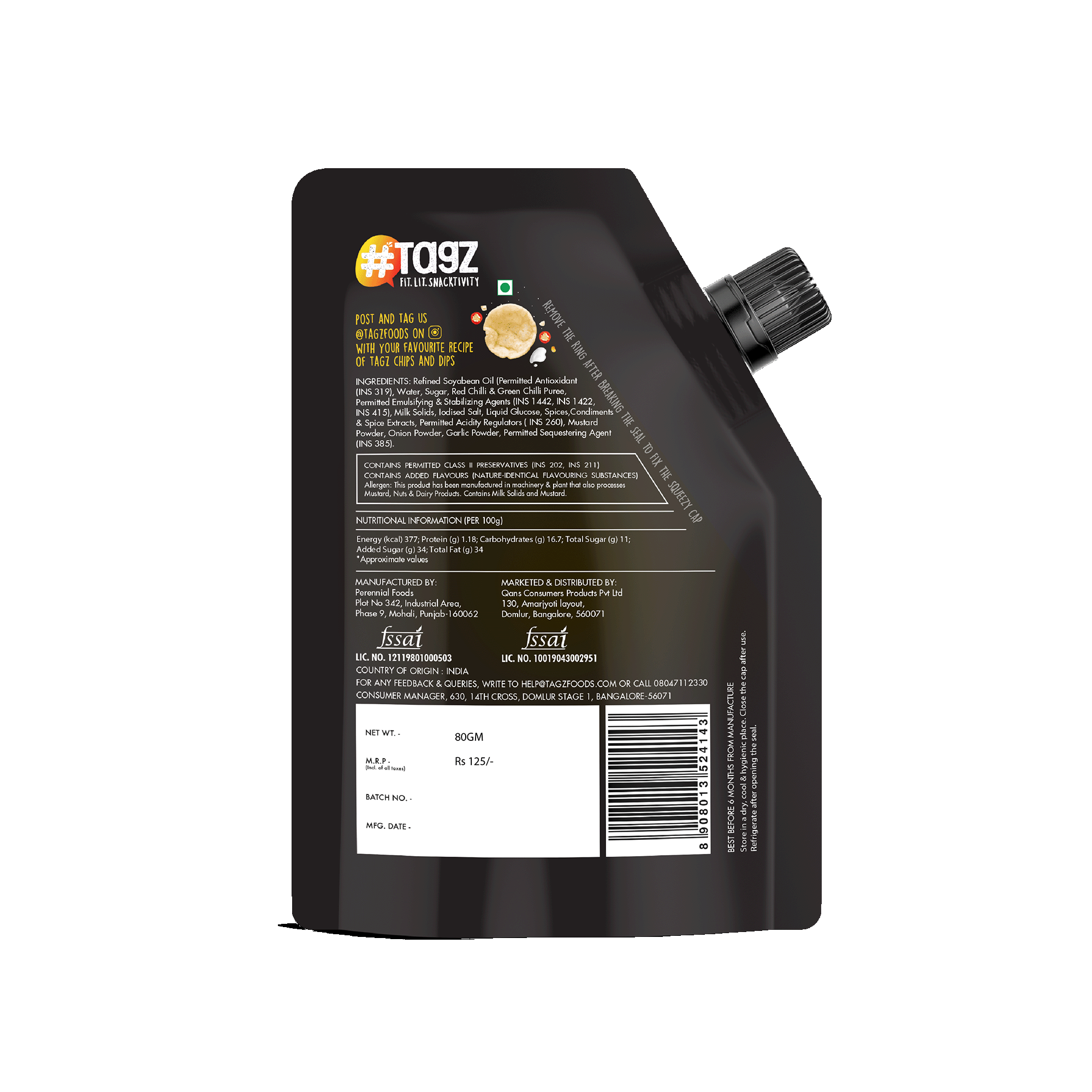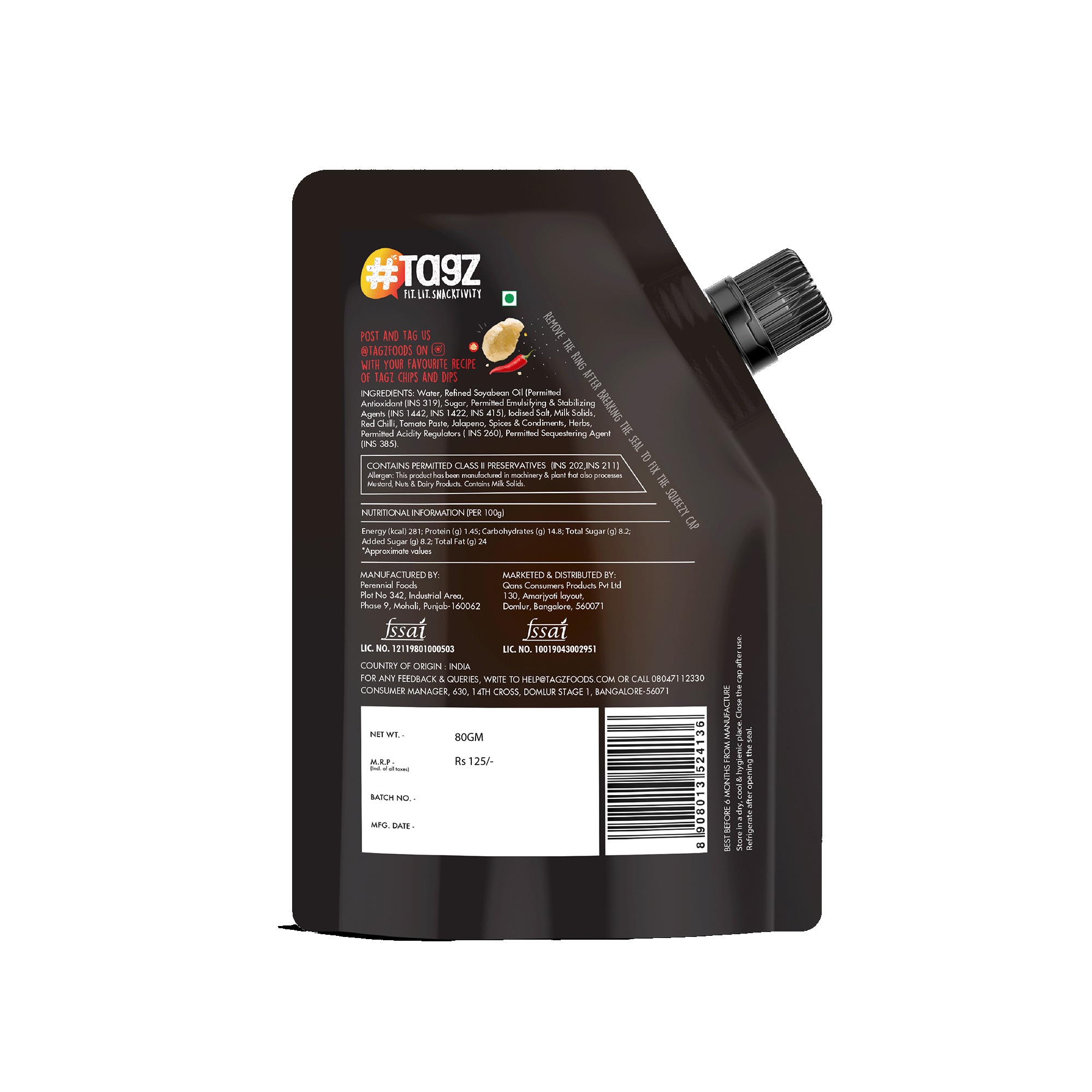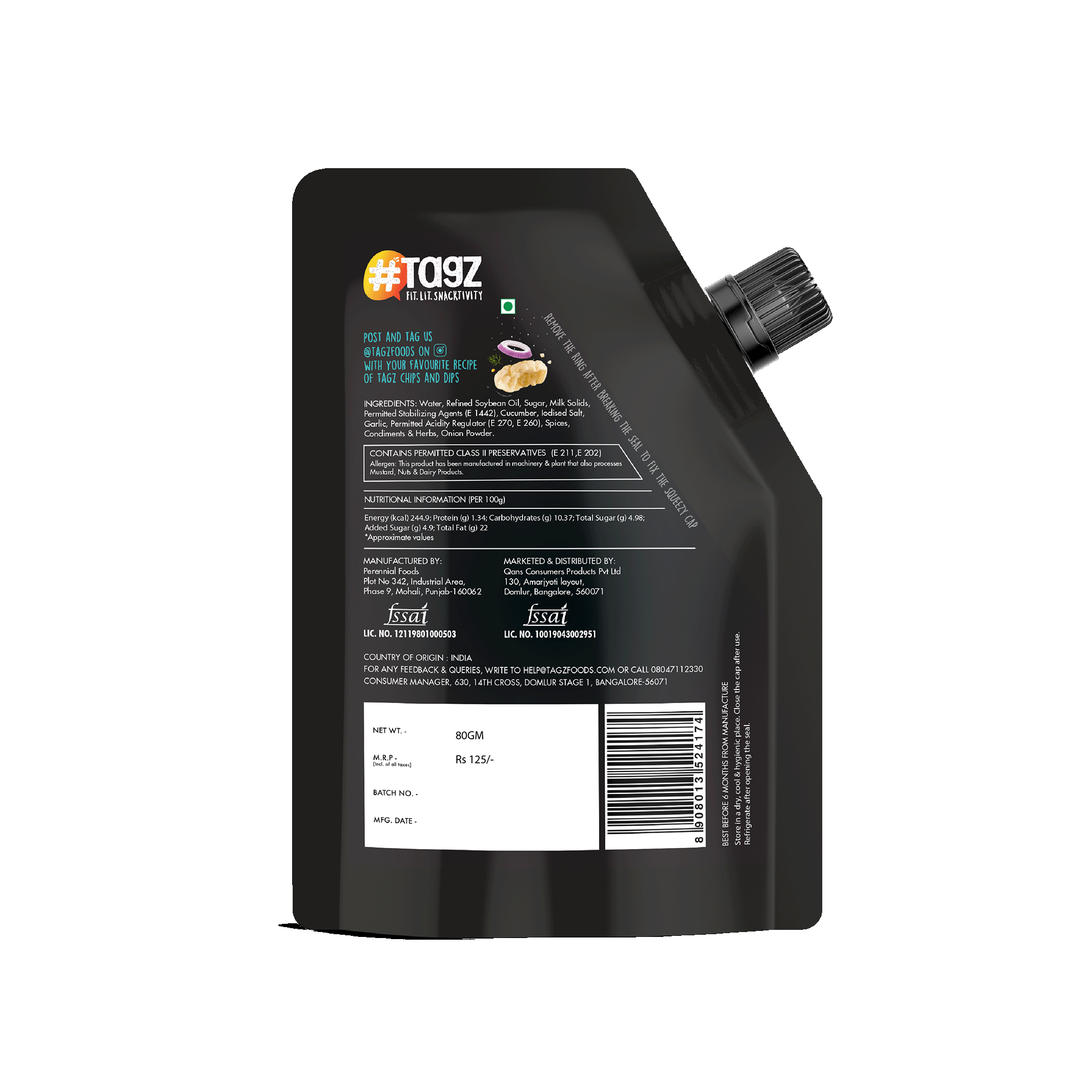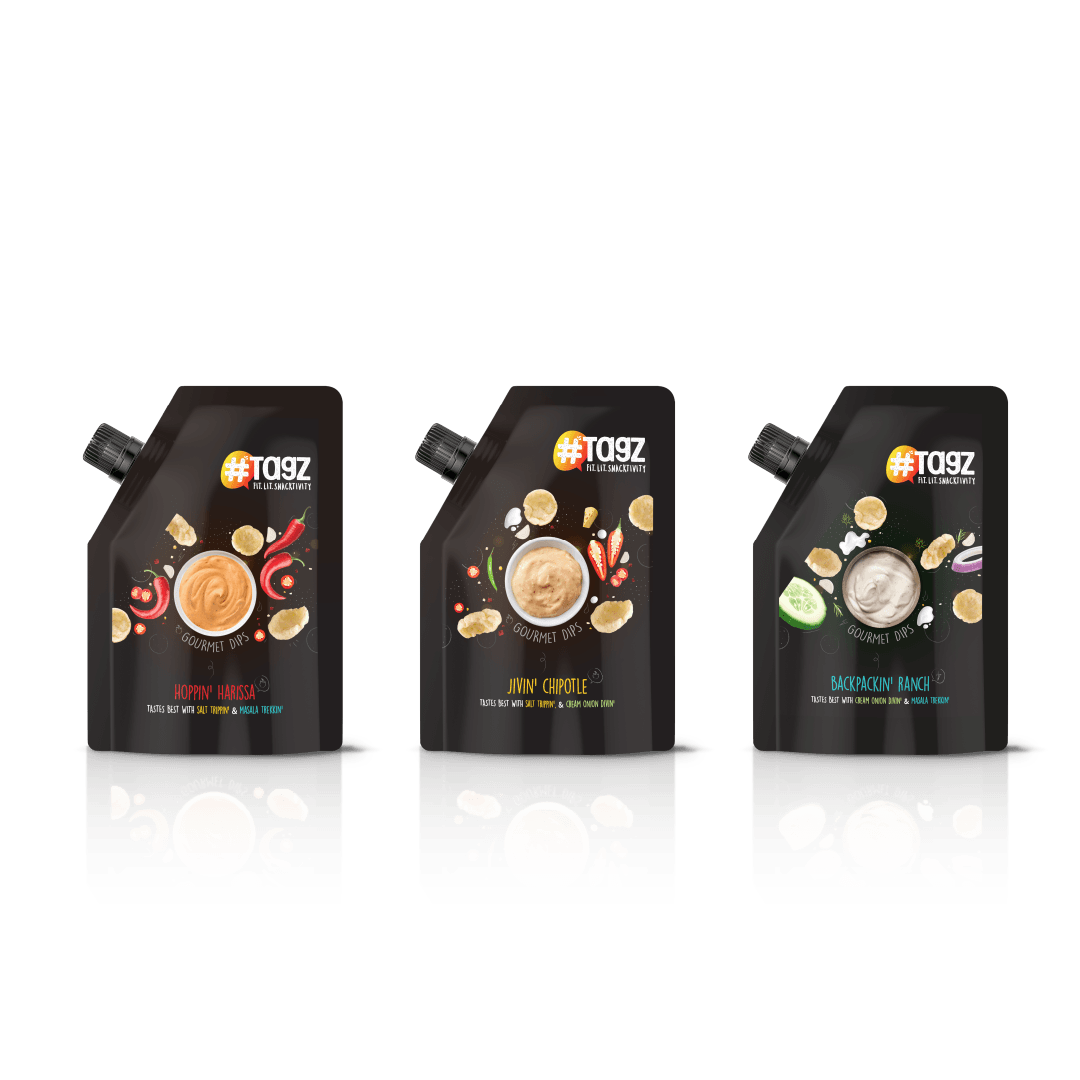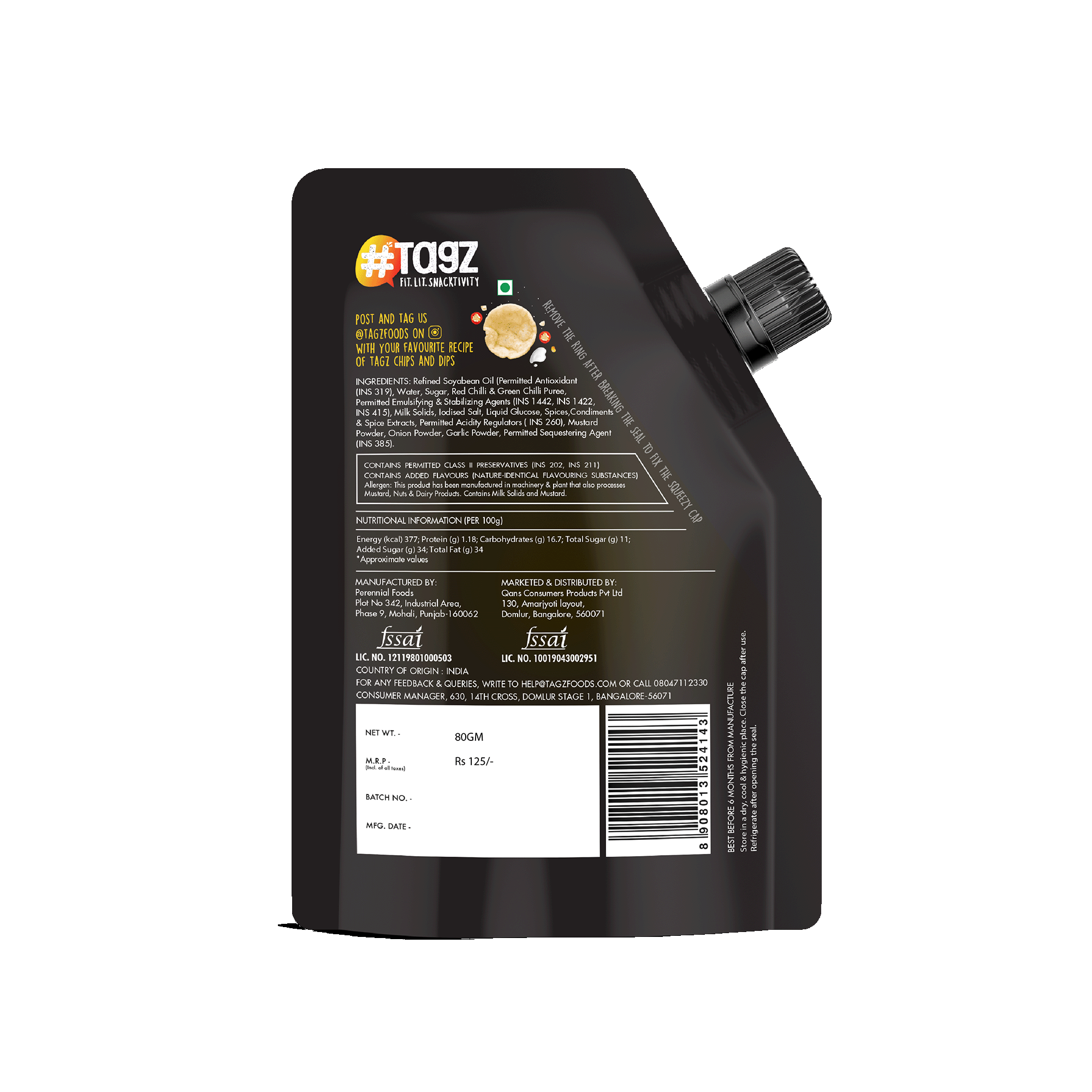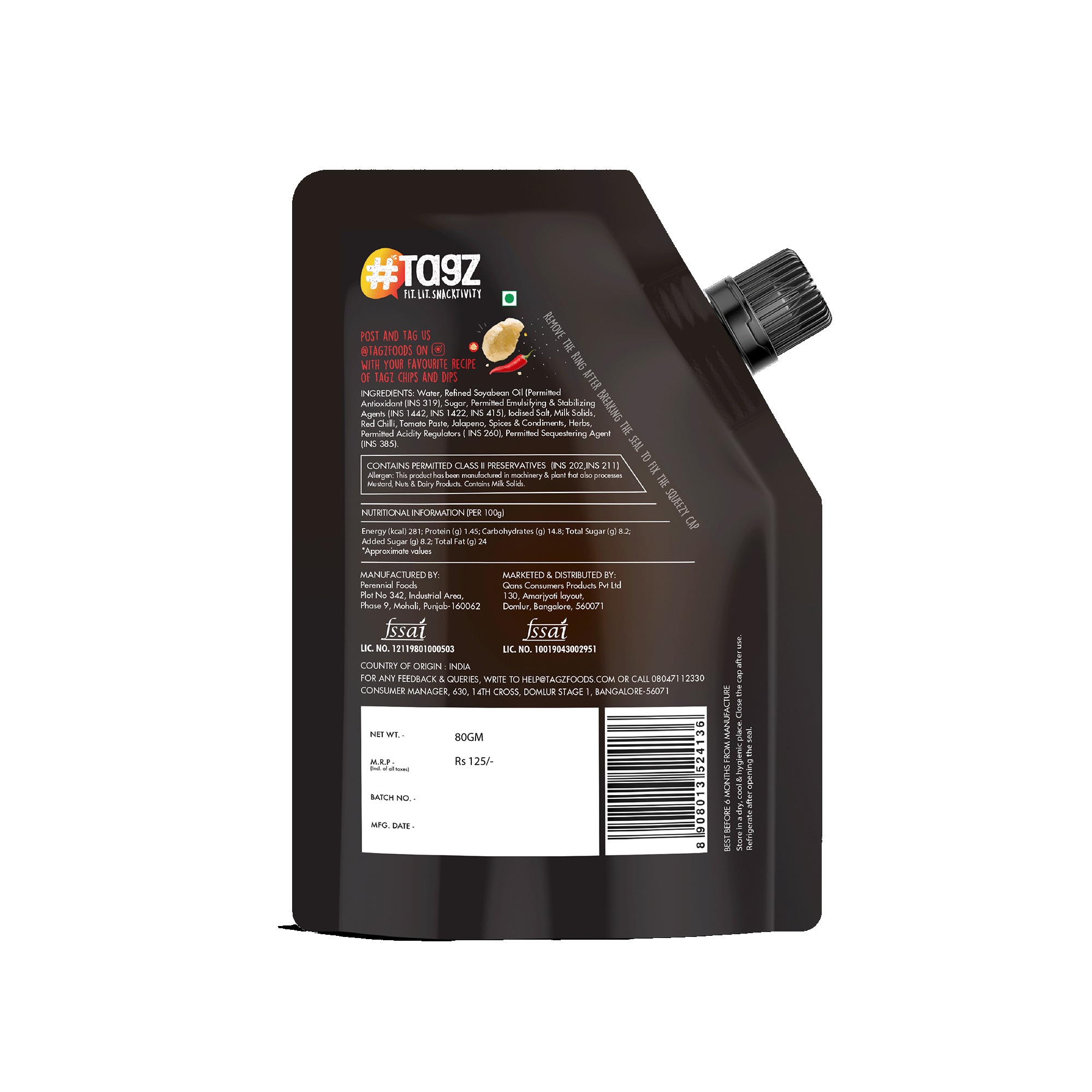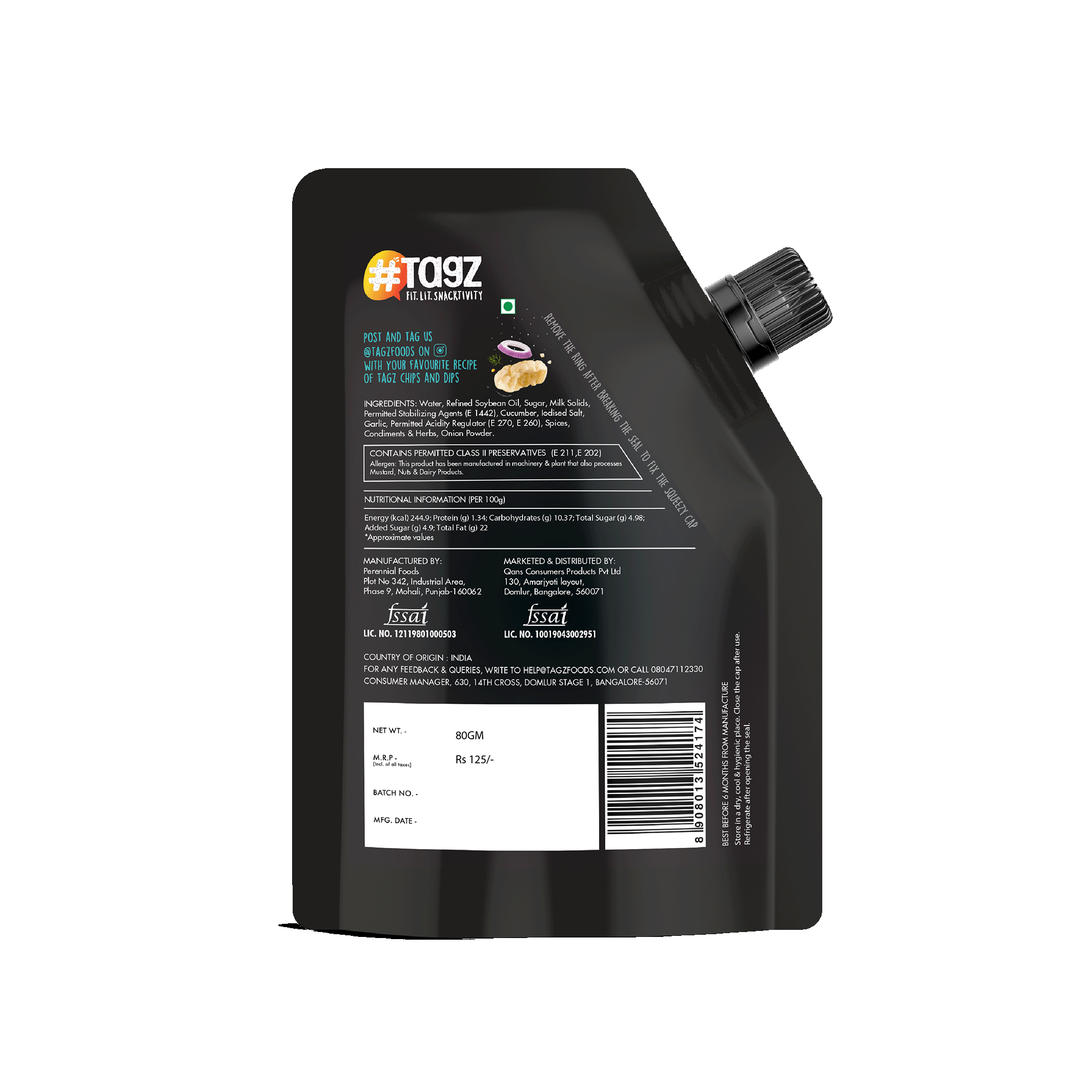 Pack of 3 Gourmet Dips
Jivin' Chipotle ( 1 Pouch - 80gm )
When the rhythm starts to play, look for your Jivin' Chipotle gourmet dip. Spice up your party with some fire and flavour. This dip is spicy with an unforgettable tangy twist and a smoky aftertaste is sure to start a riot of flavours in your mouth.
Backpackin' Ranch Dip ( 1 Pouch - 80gm )
If your chips have that 'cranch' then it definitely needs our ranch! Transform your on-the-road TagZ to a gourmet feast with our ranch dip that is so creamy and rich that it is sure to make you feel like the coolest kid on the block! Hints of garlic, onion, chives, and other herbs are definitely hard to miss!
Hoppin' Harissa Dip ( 1 Pouch - 80gm )
Embrace your spicy side with some Hoppin' Harissa. A fiery gourmet dip with a hot, tangy, garlicky, and smoky aftertaste. This dip will have you hoppin' to the closest drink. Experience the explosion of this feisty firecracker. Don't believe us? Try it out yourself!